The road so far… There have been some lifetime deal backers that are getting impatient as they have not seen any Groove Ai software development within the Facebook Community while more and more amazing Ai software gets introduced into this rapidly growing market of Artificial Intelligence.
It can be very tough to be patient in backing a new startup as we all want to see some cool stuff almost right away in a matter of days…
"While Great Things Takes Time, So Do Lousy Things. Only Time Can Tell…"
So the latest GrooveDigital® Presents: "Mike Filsaime and the World Premiere of Groove.ai" on 16 Aug is a highly anticipated event.
Mike showed us the textual content tool that allows users to emulate the writing styles of experts across diverse fields, from copywriting to screenplay crafting, storytelling, and more. More to come in these few days of webinars…

The highlight of this webinar was the White Label offering for the current backers of the Groove Ai Project.
Groove Ai White Label
Just in case you don't know what is a White Label. White Label is also known as Private Label where a company operates in your name and branding. Similar to Dropshipping, your job is getting customers to the Sales Funnel.
Foreseeable Issues: It's not for everyone, especially if you are just starting out, as you would be paying $497 every month from January 2024 onwards. The sign-up for White Label is currently free for backers. Meaning you could sign up for Groove Ai as a Backer now and include the White Label offer immediately.
Money Wise: The fact that your customers pay to Groove directly and split the profits with you 50/50 after fees. i feel that there is a limit as to how we can customize the deal unless maybe we could have our own upsells.
Another way we would have made use of this White Label is to include it as a bonus in an even higher ticket offer, as it may not make sense to the clients to "pay" separately for this particular bonus. We believe you have to add it in an upsell offer by itself.
While the future customers' membership fees have not been confirmed, the given estimate is that the cheapest package is at least $99 per month, which would require us to have 11 clients paying every month to break even.
Groove Ai White Label Competitions
The highest package is estimated to be $499 per month. So having 3 such clients every month would be great!
But we have to beware that there are more and more Ai companies. Just like Mike's opening comment on Jasper Ai being considered "too expensive", and they are reducing their prices, we don't think Groove Ai will be an exception…
Besides external competition, currently, there is no limit set on the number of White Label Offers too. There could be a few hundred or a few thousand "Groove Ai-powered companies".
While each owner is limited to only 3 white Labels, can't really think of why one would want to set up another company to sell the same products and services. The most likely reason to do that is to have each company serve one very specific market.
But then again you wouldn't need multiple White Labels to do that. You could have multiple sales funnels targeting different market audiences with specific marketing copy on different domains leading to the same White Label.
But should you need to have multiple White Labels, quite sure you can get a friend or relative to sign up for a backer program and sign a few more White Label offers.
While there are no affiliate programs to promote the White Labels, i am guessing there could be affiliate programs arranged within your white label company to promote your products and services. Then again, it would cut into your profits, but at the same time, you could be working lesser. As the perk of having an affiliate program is that you only pay them when they have made you money.
The question would be will Groove Ai have its own affiliate program that is competing with you, the owner/partner?
Even though, i think this would be unlikely the case as you, the Owner, is already the one paying to be an affiliate, they did mention in their FAQs that they could have special arrangements on the White Label with major influencers or those with significant reach…
Considering Signing Up For Groove Ai White Label?
If you have not been dissuaded by me, let's go through the positive thing about the offer.
You get to run your own Ai Software as a Service (SaaS) Company with your own branding, hiring a team to run your company at the cost of $497 every month. One thing you need to calculate as a Startup is: "What is your Burn Rate?", meaning how much longer can your company run if there is no income?
Groove will be the one managing everything from Sales to Support. Every technical aspect like software issues, payment processing, including refunds is handled by them. Your job is to get new Customers in.
Latest Update: Mike Filsaime has given his word that White Labels are hard-capped at 1000 active accounts only. So maybe you can start thinking about what can set you apart from the rest of the 999…
Why We Didn't Take the Groove White Label Offer?
We take our business seriously. Mike already mentioned JasperAi as being too expensive, but of course, what are we comparing the price to? What would our White Label Groove Ai has that can charge $200 a month so that you can split 50-50 with Mike and take home a $100 per month? Not forgetting you will still need to pay $497 per month.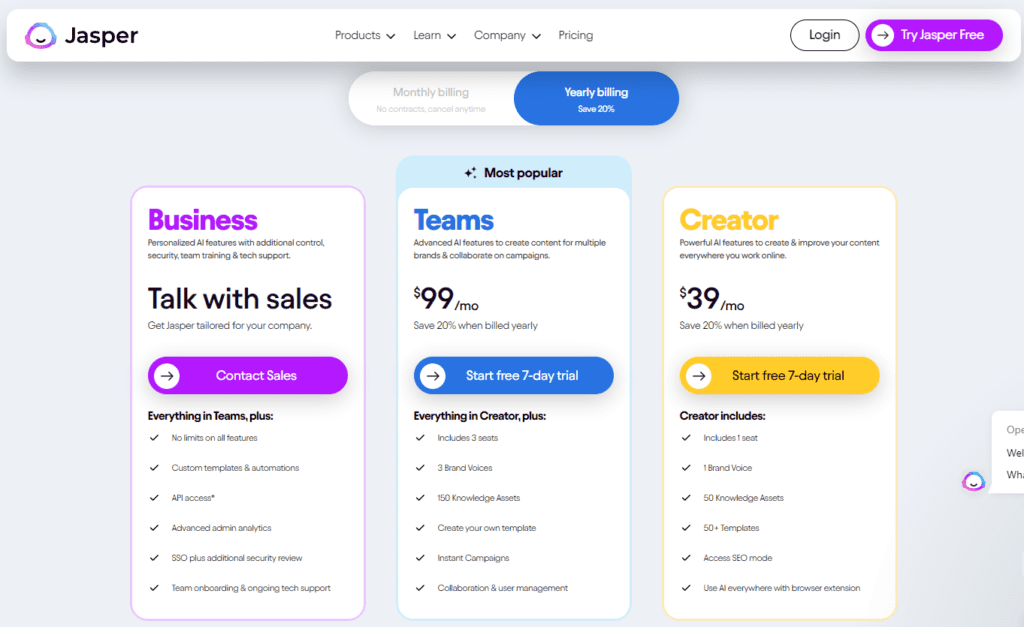 So 5 clients at $200 per month to break even. Let's say we don't even go there. We charge $99 per month. So 10 clients to break even. Will you really be able to sell that much of your Groove Ai White Label on a monthly basis?
The good thing is that Groove will take care of your clients without you lifting a finger. But can you really do that? Are you committed to doing that? Quite sure there would be at least one in the 999 owners, that is willing to work harder and longer than you. Good thing the price is fixed so in the most likely cases, they can't work cheaper than you.
How you could deploy this is to either offer this service upfront or to set it in your sales funnel, which we think GrooveCM may be required. We got our lifetime GrooveCM at $1397, and now it's priced at $3,997 already. But we went through some dark times with it too as "BETA = Bringing Errors To Audience". Groove Ai is also a new product, so expect bugs and errors too.
Conclusion
You are the Best person to decide for yourself if the White Label is really for you. You can always take up the free offer for now and cancel before January 2024.
Not Interested in Groove Ai White Label? Then What Are You Waiting For?
We are not a fan of monthly subscriptions where you pay every month regardless if you are actively using it or leaving it to collect dust. So the White Label version is definitely not for us, but we are definitely a supporter of the lifetime version.
In case you don't even know about Groove Ai Lifetime Backer where you don't have to be the one paying additional monthly fees, be sure to check the details there…
Check out What Groove.Ai is about from the previously released video in July 18. While the actual software wasn't ready then, lots of Ai Prompts frameworks that are used to build it are shown and we could learn and apply straight into ChatGPT…