1. Not Knowing How to Use ClickFunnels
Jumping into ClickFunnels with the Intention to Make Money Without Knowing How to Use ClickFunnels – Not even Knowing What is OneFunnelAway (OFA) Challenge…
Wouldn't You agree that You shouldn't be paying $97 a month to learn, but to Start Implementing?
One Funnel Away (OFA) Challenge was ClickFunnel's Best Place to Learn How to Build a Successful Sales Process and More. (One of the Best $100 Spent, and will spend again when ClickFunnels 2.0 is covered)
2. Too Trusting New Facebook Friends in the Community
In a Red Ocean, most people are trying to make money from new users.
Most likely those that didn't know about OFA, got to know through them and thus lose out on some of the great affiliate bonuses.
There are some who claimed to have worked with six, seven, eight, figure businesses, built hundreds of funnels but don't even have a website or funnel themselves – it is what it is… Can't blame people for trying to put food on the table in the red ocean.
3. Website Gets Redirected back to ClickFunnels.com
This is the One I hated most – Needing a "Nuclear Missile Launch Code" Web Address or at times even with or without www would just go back to ClickFunnels.com itself
For example, You can't even tell your friends to go to "iMnotes.com" without saying "/optin" (The Numbers Behind are usually not required)
Your Only Way is clicking on the link or advertising being the most common way, and you may struggle to communicate the correct web address verbally.
Why I hated it the most is because I have seen People being charged $10k for such Sales Funnel Development.
Solution in the video below:
Understanding the picture below shall solve the puzzle for you if you happened to be one of the users suffering from this problem, else watch the video above: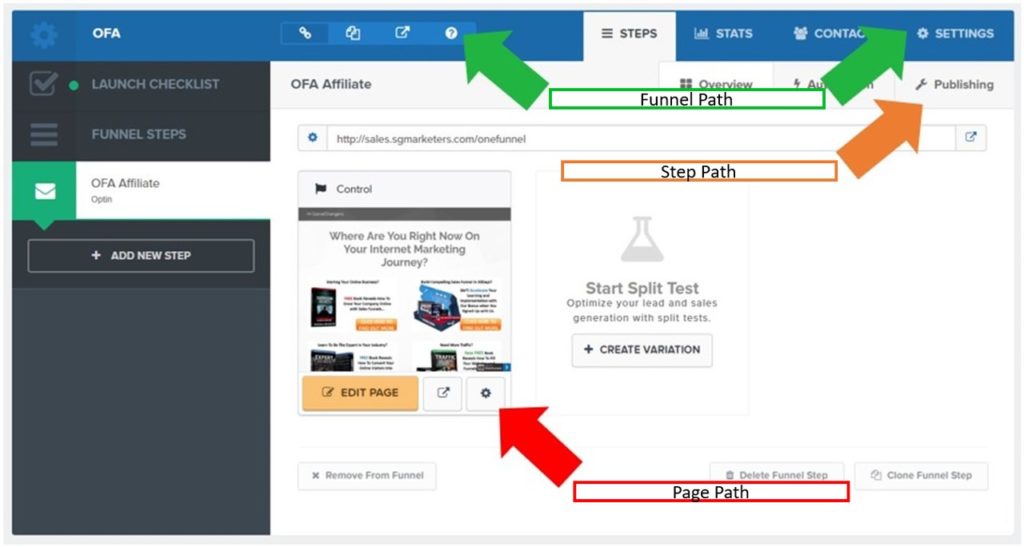 4. Not Maximizing the ClickFunnels Experience
There are 6-Months Platinum Packages for $997 such as this one around the web.
And If you had read our previous articles, we bought a $997 package from a Peng Joon's Traffic Secrets Promotion Offer. And the Reason we bought it might surprise you:
5. Not Taking the $997 Offer Multiple Times
Last heard, it can be taken multiple times. A monthly ClickFunnels Platinum Account costs $297 while the yearly package costs $2970. 2 6months Packages cost only $1994 – We will test this when we are back at ClickFunnels.
There is so much in FunnelFlix to Learn that you're unlikely to finish in a 6 month period, especially if you are implementing and juggling with your job and family.
6. The Hidden Cost
Thinking that $97/mth or $970/yr Would Solve All Their Marketing Problems, Only to realize they still need to pay more:
For Video Hosting like Vimeo
Email Marketing AutoResponder like ActiveCampaign
Webinar Software like Zoom
WordPress Blog for Content & SEO with a Monthly Hosting Fee (Even CF has a WordPress Blog)
and More depending on what you want
The good news is that ClickFunnels 2.0 will cover some of them.
7. Not Having a Third-Party Add-on like CFProTools.com or CFPowerScripts.com
They are the Copy & Paste Custom Codes that Improve Features, Conversions, and Customers Experience.
Examples include The most Popular Click to Play Sound and Video Preview, PayPal Checkout, Order Bumps, Multiple Choices Checkout, Quantity Selections, and so much more Good Stuff that One would wonder why all these are not even coded natively in ClickFunnels Platinum.
8. Not Picking up Groove Free or Paid.
As mentioned regarding the hidden cost, you would need to try alternatives to cover some of the marketing.
Groove is aiming to be an All-in-One Marketing Solution. But it may not be compatible with ClickFunnels due to "some" history of the owners.
9. Being Too Loyal to ClickFunnels
ClickFunnels is a Software that Does One Thing Simple – Sales. From Opt-IN to Sales Page to Upsells to Product Delivery (Members Area).
Look at what our favorite marketer, Peng Joon did:
But little did we know, he is going to come out with his own White-Label GoHighLevel known as Cartnetics.
10. Not Having an Open Mind
There are always alternatives. In our Video, part of the following was in Mistake No.9, but in hindsight, we think it is a better fit in No.10.
Even ClickFunnels acknowledged their most common complaint, I would even say it's their weakness – Page Loading Speed (The other one is Cost). Which they are addressing with ClickFunnels 2.0 – Stay tuned.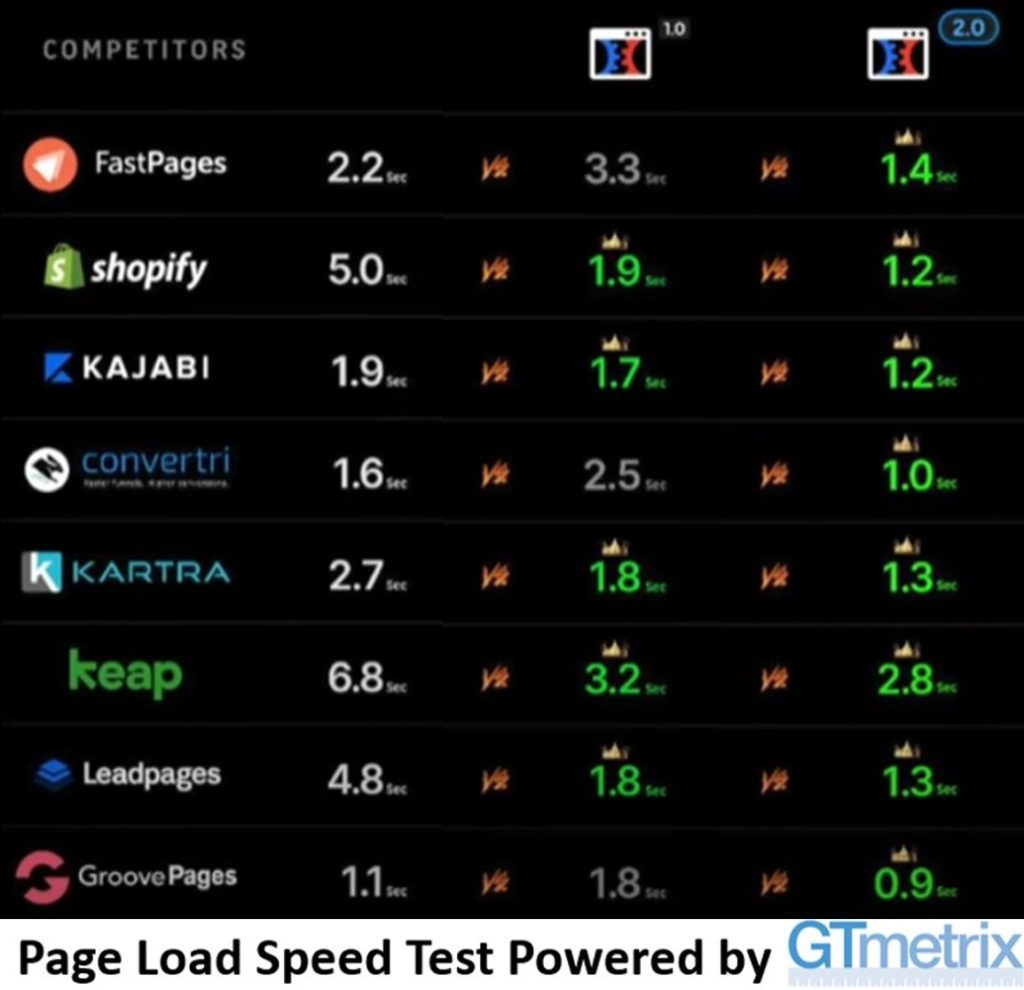 Blindly Believing that One Company is Better Than the Other All The Time is not good at all. It's an Infinite Game, just like Apple and Microsoft (I've always regarded ClickFunnels as the Apple of Internet Marketing)
Sometimes one has a big advantage over the other… The tide could change again when they upgrade…
And who knows what the future hold… But I can already see the next player on the horizon…